Rolling Basis is funded by us, Guillermo F. Florez and Ariadna Seuba Serra, and we are based in Amsterdam and Barcelona.
We do all sort of things, but we are mostly in love with the film language. We continuously work on new projects and experiment with new ideas -on a rolling basis. We are extremely passionate about our work.
ARIADNA SEUBA SERRA
DIRECTOR / PRODUCER / EDITOR / JOURNALIST
Spanish producer, director and editor. She studied media at the University of Vic (Barcelona) and completed a master in documentary production at the International Film and Television School of Cuba (EICTV). In 2011 she worked as a freelancer in London, before she moved to New York where she edited several projects and produced "Speechless" (2015), a 1-hour documentary on aphasia. Alongside this, Ariadna completed a masters in Production at the New York Film Academy, and founded the Vic international short film festival. Nowadays she works as producer for Makmende Media in Amsterdam.
Written/Spoken Languages: Catalan (native) / Spanish (native) / English (professional) / Portuguese (Basic) / Dutch (Basic).
GUILLERMO F. FLOREZ
DIRECTOR / PRODUCER / CINEMATOGRAPHER / EDITOR
Spanish and Canadian filmmaker, he has been producing documentaries since 2007, in countries like Spain, France, India, Brazil, Cuba, or USA. In the last few years, he directed a documentary in New York, worked as producer in Central African Republic, Congo or Chad, and taught Camera and Sound in the School of Visual Arts of New York. He has been awarded the Ruy de Clavijo Fellowship from Casa Asia, and the La Caixa Foundation Fellowship. his films have been selected at several film festivals and broadcasted by main international broadcasters.
Written/Spoken Languages: Spanish (native) / English (professional) / French (professional) / Portuguese (Advanced) / Catalan (Advanced) / Dutch (Basic).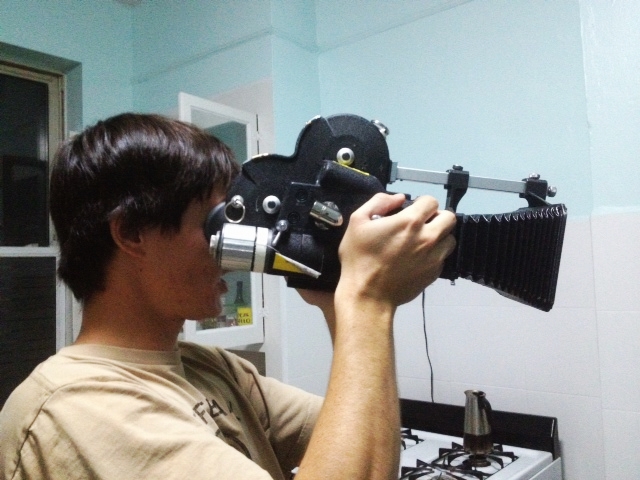 Please feel free to contact us through this form!